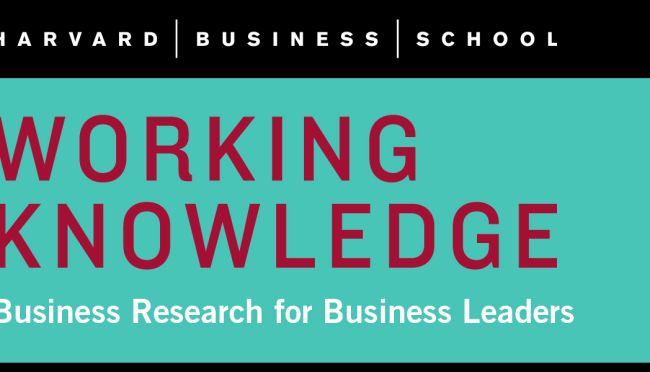 by Alexander MacKay
When buyers transact with sellers, they select not only whom to transact with but also for how long. This paper develops a model of optimal contract duration arising from underlying supply costs and transaction costs. The model allows for the quantification of transaction costs, which are often unobserved, and the impact of these costs on welfare.
by Carmen Nobel
Alvin E. Roth was a co-winner of the Nobel Prize in Economic Science this week for his Harvard Business School research into market design and matching theory. This article explores his research. Key concepts include: Successful marketplaces must be "thick, uncongested, and safe." Sufficient "thickness" means there are enough participants in the market to make it thrive. "Congestion" is what can happen when markets get too thick too fast: there are heaps of potential players, but not enough time for transactions to be made, accepted, or rejected effectively. "Safety" refers to an environment in which all parties feel secure enough to make decisions based on their best interests, rather than attempts to game a flawed system. Closed for comment; 0 Comments.
by Julia Hanna
Whether negotiating to purchase a company or a house, dealmaking is becoming more complex. Harvard Business School professor Guhan Subramanian sees a new form arising, part negotiation, part auction. Call it the negotiauction. Here's how to play the game. Key concepts include: In a negotiauction, the rules are never perfectly pinned down, which creates both opportunities and challenges. The three common negotiauction moves are set-up, rearranging, and shut-down. Negotiauctions help in the current economic downturn by providing a more nuanced mechanism and better outcome for both parties. Closed for comment; 0 Comments.