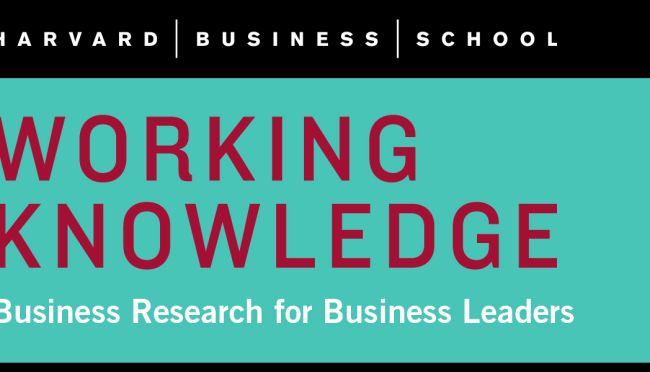 by Vincent Pons and Clémence Tricaud
Results of the French parliamentary and local elections since 1958 show that candidates ranked higher in the first round are more likely to stay in the race for the second round and win it. Arriving first instead of second and second instead of third increases winning by 5.8 and 9.9 percentage points, respectively.
by Carmen Nobel
What determines whether decisions happen on the bottom, middle, or top rung of the corporate ladder? New research from professor Raffaella Sadun finds that the answer often lies in the technology that a company deploys. Key concepts include: Enterprise Resource Planning software is a decentralizing technology: It provides information that enables lower-level managers to make more decisions without consulting their superiors. By the same token, Computer-Assisted Design and Computer-Assisted Manufacturing software creates a situation in which the plant worker needs less access to superiors in order to make a decision. The better the data network, the easier it is for workers to lean on superiors and rely on them to make decisions. It's also easier for executives to micromanage and keep all the decisions in the corporate office. Trust is also a key factor in determining whether decisions are centralized at headquarters or decentralized at the local level. Research finds that the average level of trust of a multinational's home country tends to influence the level of decentralization in that company. Open for comment; 0 Comments.